By James Magsumbol (Guest Post)
---
Continuation of Part 1: My Journey To Financial Freedom (Part 1)
---
Hi! I hope you learned something in the 1st part of this series, so now let me continue to tell you the story of  my journey to financial freedom. Let's now talk about the things that I didn't have in the previously discussed Steps to Financial Security.
Healthcare and Insurance
I know most of you when you hear about the word "insurance" from an agent of an insurance company or even from a relative or friend, you will (at first) try to run them off. I was that kind of a person before, but things changed eventually when the speaker in a seminar that I have once attended talked about Healthcare and Insurance and mentioned the importance of these in our lives. He asked, "What if—something happened to you and you are not insured? What will you do?". I realized then that we need to have both of these especially if you have a family who depends on your income, or maybe if you're going to start a family in the future. You need to protect yourself first, especially if you are the only one who earns for your family. A healthcare plan can cover the hospital bills if the breadwinner got hospitalized or an insurance policy can cover the loss of income if the breadwinner pass away.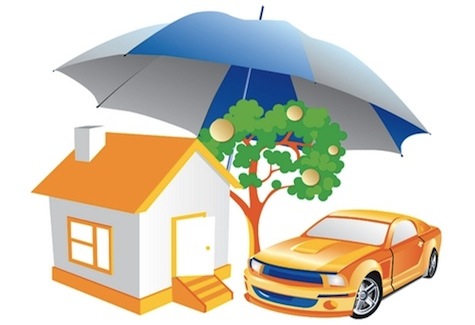 Since I've learned a lot about this, here are some reminders that you need to keep in mind. Especially for those who don't have insurance yet.
This is the very first investment that you should have when you start earning money.
Do your homework first before availing a healthcare plan or an insurance policy.
Choose from the products that will satisfy what you really "need".
Term Life Insurance provides significant coverage at a fixed rate of payments for a shorter period of time.
VUL or Variable Universal Life Insurance is another type that has cash value and invest your money in mutual funds.
PS: Always do your diligence and read carefully the fine print when you buy an insurance.
Emergency Fund
The speaker of the seminar I've attended also discussed about the Emergency Fund and he said that you should have at least 6 months of your "monthly expenses" and I just want to be clear here, monthly expenses and not your monthly income. But here are my other suggestions on how much you should prepare for it:
Good:      3 months
Better:     6 months
Best:        1 year (especially for those who have children)
By seeking advice and exchanging ideas with other investors, here are my suggestions on where to put your Emergency Fund.
Regular Savings Account
Money Market Fund
Time Deposit
Combinations of the mentioned above
---
Read also: Emergency Fund
---
Top 5 Reasons to Have An Emergency Fund
Protects your family/dependents in case of a job loss
Provides reserves for health or other family emergencies
Gives you the ability to pursue attractive investment opportunities as they come along
Keeps you from losing money since you won't need to sell other investments during down markets
Reduces stress which increases health and well being
There you have it guys! I hope you learned something. 🙂
---
Read also: Financial Fitness Tips
---
Image credit: thedigeratilife.com