The Right & Wrong Ways To Use A Personal Loan
If you are like many other Filipinos, you probably have a credit card or two, so the thought of applying for a personal loan may not have crossed your mind. Before you pay for your next major expense on a credit card, you can also consider getting a personal loan.
---
A personal loan holds many advantages such as:
Lower interest rates: Personal loans traditionally have lower interest rates than credit cards, making them a great option to help you consolidate your debt.
Flexibility: There are endless possibilities of how you could use your personal loan, keep in mind that you could get discounts on products by using cash.
Fixed rate and term: Most personal loans have a fixed interest rate for the entire term of the loan, so your monthly installment remains the same.
Easy online application: Most financial institutions provide you with an opportunity to apply for a personal loan online, making it easier than ever to get financing.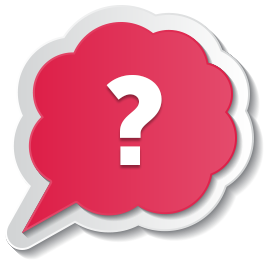 When Should I Consider A Personal Loan?
Here are the top five scenarios where using a personal loan makes a lot of sense.
Consolidate Debt
One of the top reasons many Filipinos use a personal loan is to consolidate debt. A personal loan can help you reduce your revolving credit card debt at a lower interest rate. Consolidating your debt can also help reduce the stress associated with managing multiple credit accounts, and help you become debt-free faster!
Pay for Your Wedding
Consider using a personal loan to finance your wedding-related costs before you charge these expenses on your credit card. Depending on the interest rate on your credit card, you could save a ton of money with a personal loan.
Finance Home Remodeling
Another scenario where a personal loan would be appropriate is to help you finance a home remodeling project. Before you start charging home remodeling related expenses on a high-rate credit card, consider applying for a personal loan first. A personal loan is perfect for an individual who does not have a lot of equity built up in his or her home.
Pay for Health-related Expenses and Emergencies
If you are going to be facing an expensive medical procedure, consider taking out a personal loan to help you finance it. Before you empty out your bank account or max out your credit card on a hospital visit, see if a personal loan could help you save money.
Take a Vacation
A personal loan could help make your dream vacation a reality. Paying for vacation-related expenses such as airfare or hotel accommodations with a personal loan could help you save a ton of money in credit card interest, and make your vacation more affordable with fixed monthly payments.
When Shouldn't I Get a Personal Loan?
Here are some instances where getting a personal loan may not be the best option.
Take a Lavish Vacation
We just stated that a personal loan can be a great option to help make your dream vacation a reality, but be reasonable and don't go overboard. Taking out a personal loan for a vacation that you know you cannot afford to pay for on a monthly basis will result in additional debt and stress.
Shopping
Avoid taking out a personal loan to fund a shopping trip. If you can't afford to pay for the items now, you probably don't need them.
Can't Afford Monthly Payments
If you have multiple financial obligations that would hinder you from making monthly payments on your personal loan, you should not apply for one. You will need to make all your monthly payments on time to avoid hurting your credit score.
Gambling
This may seem like a no-brainer, but don't take out a personal loan to go gambling. This could form a bad habit, and could easily lead you down a path of high-debt.
Where Should I Consider Applying For a Personal Loan?
There are many options when it comes to personal loans. One great option is getting a no collateral personal loan. With it, you can enjoy flexible payment terms of 12, 18, 24, or 36 months, making your installments very affordable. You can get a monthly interest rate of as low as 1.49% for a 12-month tenor if you have a credit card. You can get your financing in as little as five banking days if you opt to pick up your loan proceeds at the head office.
Before you apply for a personal loan, make sure you can make the monthly payments to avoid falling deeper into debt. It's essential to always be responsible with the debt you take on.
Find the best Personal Loan in Philippines at http://www.imoney.ph/personal-loan
Do you have any personal experience or valuable knowledge about personal loans? Share it in the comment box below.
---
Image credits: .nashfs.com.au, moneysavingexpert.com